Our experienced team specialise in recruiting high-calibre financial services professionals, within the financial planning, advisory services and private wealth sectors.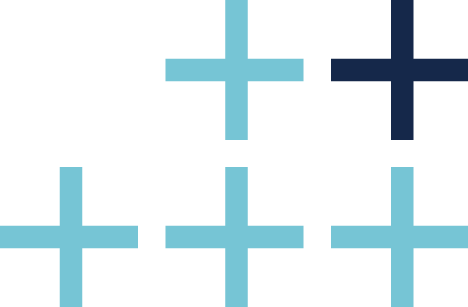 The Five Advantage
We listen. It sounds simple, but it's the simple things that we get right. We listen to candidates to better understand their strengths and career aspirations. We listen to companies we are working with to understand their role requirements, business goals and team environment to ensure we find the perfect candidate.
We partner with you. We are about building relationships, not just the quick win. We want to partner with companies to help to make your business grow over the long term. We support candidates by providing detailed briefings about each role, market and salary information, and interview skills to ensure you present yourself in the best possible way to potential employers, now and throughout your career.
We want you to succeed. It's not enough to just find a candidate for a role. We're determined to source the best candidates for each company we work with, and the right roles for our candidates.
With over 10 years experience in recruitment, Five Recruitment understands the importance of having the right fit for both a business and a candidate – the right person in the right role, at the right time.
Companies we've helped
Some of the companies we've helped recruit excellent applicants over the years.
Mark clearly understood our brief for our new employee, and worked tirelessly to provide suitable candidates for us to interview. Mark showed strong ethics and diligence, and kept good levels of communication with both us and the candidates. I would happily use him again‬.
Australian Financial Risk Management
Mark Hoskin‬ – Executive Director
Mark has been recruiting for me for the past two years and he consistently puts forward quality candidates who have the necessary skills and experience to deal with our clientele and who are a good fit for the organisation.‬‬
UniSuper
Graham Eggins‬ – Regional Manager Southern
I have been a client of Mark for the past year. Mark has been a fantastic support to our organisation in finding talented individuals for our Financial Planning business in a tight labour market. Mark is knowledgeable, well connected and highly professional.‬‬
ANZ
Rhys McKenzie‬ – Recruitment Strategy / Project Management / Talent Management / Leadership
"Mark is well connected, respectable and at all times honest and easy to deal with. He does not just "tick boxes" he truly listens, engages and offers insightful suggestions. He continually drilled down on my briefs and delivered at all times. Mark was honest about candidates' skills and also shortfalls prior to me meeting with them and I was never "surprised". He has a great reputation and has never let me down. I would personally recommend Mark in any business dealings you may require in the industry he specialises in."
First State Super
Trevor Battersby – State Manager Victoria Financial Planning
"Mark is the only recruiter that I take the time to work with, as he listens to my recruitment needs and has a deep knowledge of the type of candidate that I am looking to meet. Never wastes my time by putting me in front of candidates just to serve his own cause, and I would always go to Mark first when a new vacancy comes up."
Westpac
Jo Morgan – Regional Manager Financial Planning
"Mark has helped me to fill numerous positions over the past three years and I could not have been more impressed with his performance over this time. He always worked hard to get a clear understanding of the requirements of the role and used his deep connections and intimate understanding of the industry to put forward very strong candidates, many of which have become integral to the areas in which they now work. Mark makes recruiting good people easy."
Moody's Analytics
Daniel Hicks – Account Manager
"Mark is a true professional in his field, one who is diligent, possesses substantial intellectual property which he delivers with excellent people skills to get the results he his famous for."
IOOF
Michael Trist – Business Development Manager
In my role as Executive Manager at Commonwealth Private, Mark on several occasions assisted me with recruitment for my team as well as providing qualification on industry issues. Mark is one of those recruiters with great integrity and more than once helped me out knowing there was no immediate commercial benefit to himself. I highly recommend Mark‬.‬
SelfWealth Ltd‬‬
Andrew Ward‬ – Managing Director